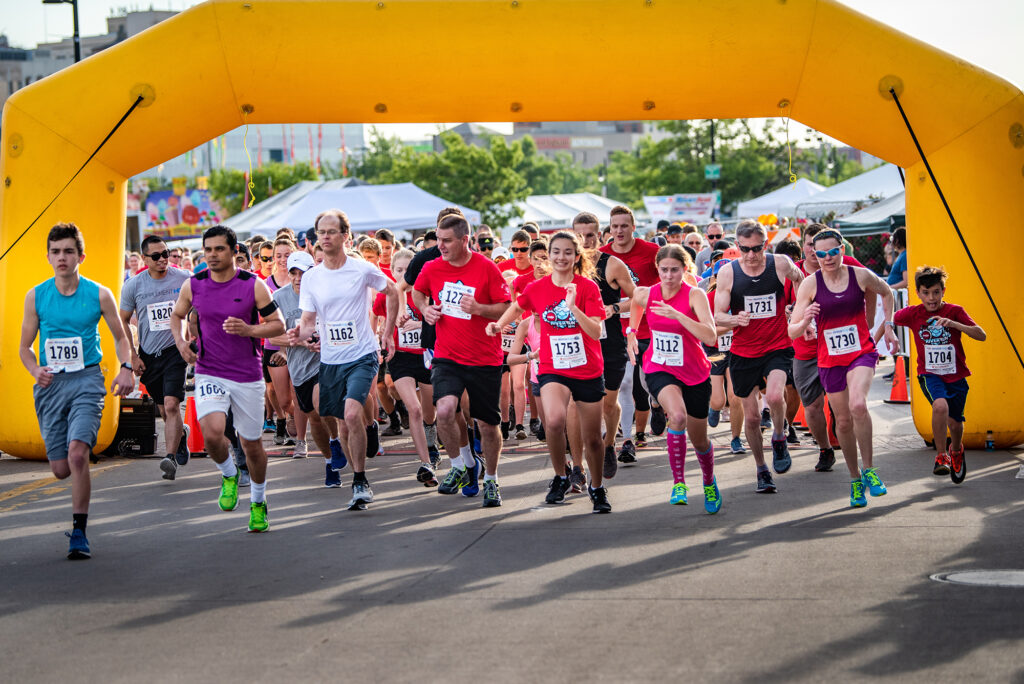 Fidelity Bank River Run 2022
Get your game face on.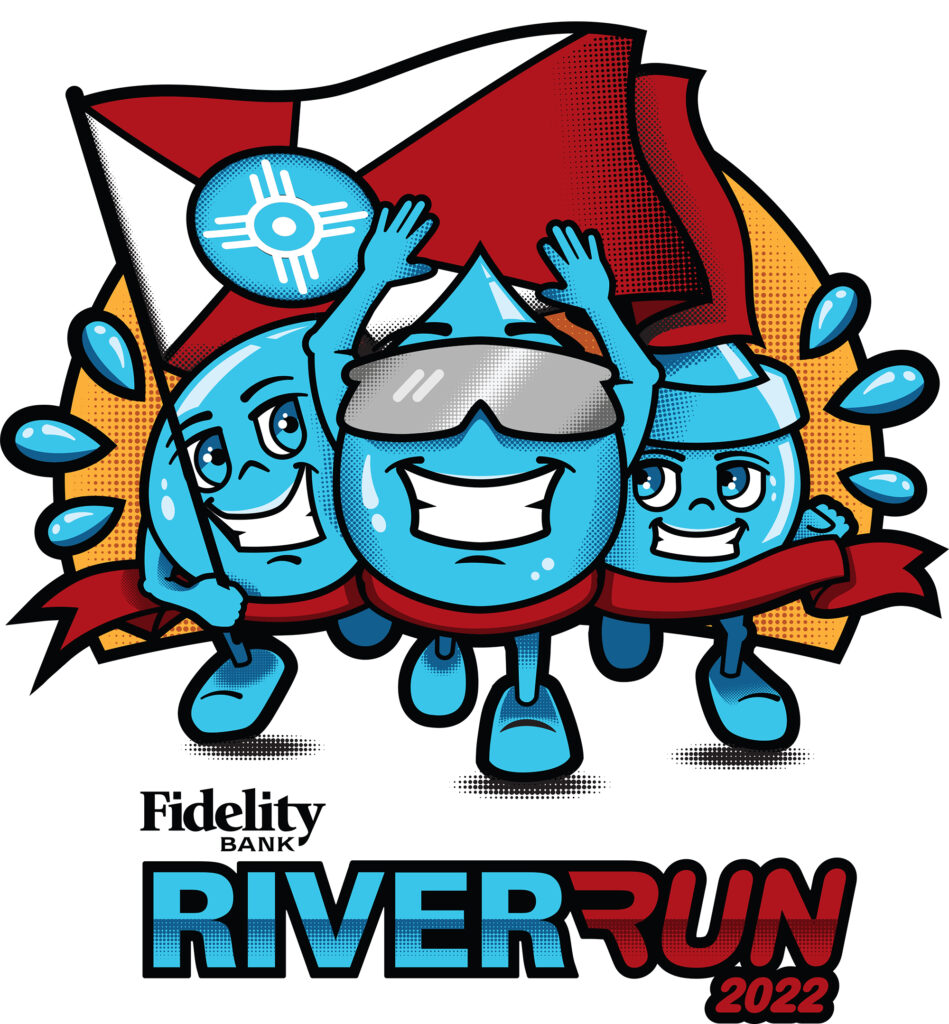 Take your mark for the 46th annual Fidelity Bank River Run on June 4, 2022.
Don't wait anymore to register! There's a race event for every age and competitive level.
7:15 AM
Mariott International 10K Race Start
Entry Fee: Adult $45; Youth (ages 12 and under) $37
7:40 AM
Katie Partridge Memorial 5K Run / Wheelchair Race
Entry Fee: Adult $35; Youth (ages 12 and under) $27
9:15 AM
Accuweather 2-Mile Family Walk/Jog
Entry Fee: Adults $25; Youth (ages 12 and under) $20
10:30 AM
Lane Enterprises Tot Trot
For ages 2–7. Entry Fee: $20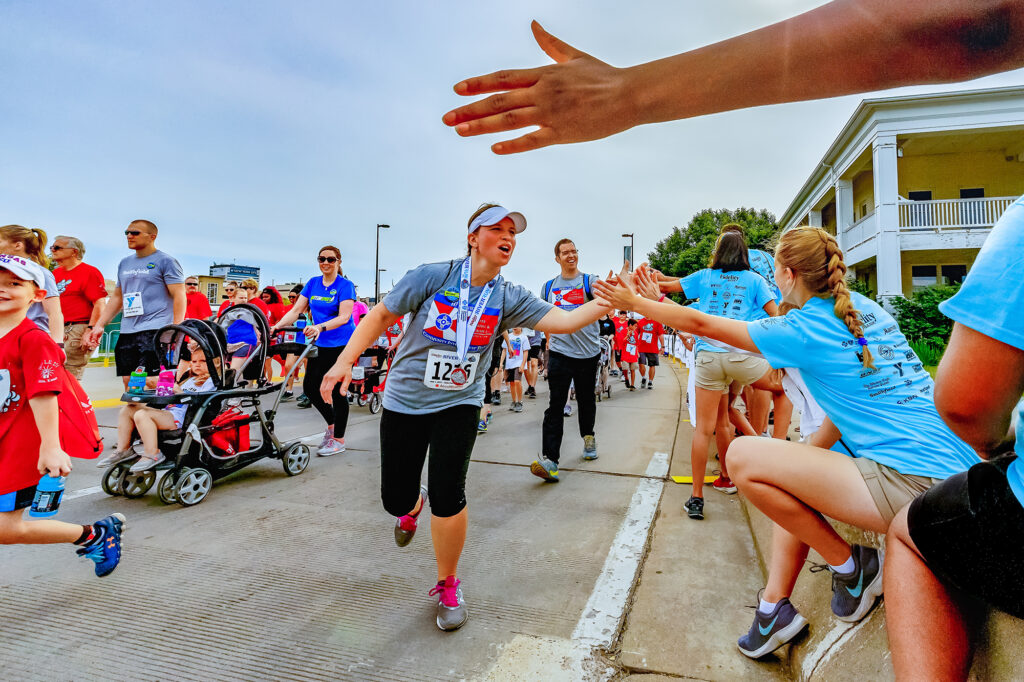 Entrant Info
All registrants receive an official River Run t-shirt, a medallion, and a Riverfest button, good for all nine days of the festival!
Registered runners may pick up River Run t-shirts and medallions at the Wichita Festivals, Inc. office, 444 E. William beginning Wednesday, June 1 – Thursday, June 2. Office hours are 9 a.m. to 5 p.m. Friday, June 3 and day of packet pick up is also available from the white trailer on Waterman just to the west of Main Street.
Sponsors
A huge thank you to our generous sponsors who make the Fidelity Bank River Run 2022 possible! River Run 2022 sponsorship opportunities are still available. Contact us about becoming a sponsor.