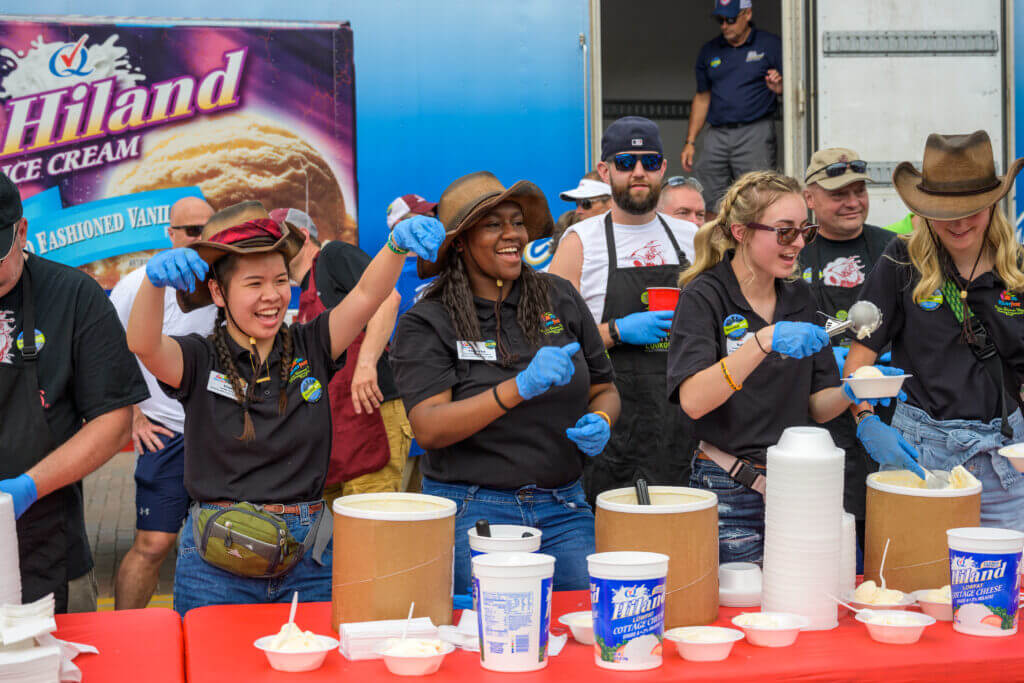 Volunteers
Join the team!
Volunteers are the heart and backbone of our organization.
We are so thankful to all of the groups, individuals and businesses that volunteer! We couldn't succeed without you! Each year we need more than 9,000 volunteers to work a total of 75,000 volunteer hours. An estimated 80 volunteer committees help plan and execute Riverfest. It takes volunteers–working on committees, coming in for mailings, packaging buttons, answering phones, and working at Riverfest to make it successful. We need you!
Volunteers sponsor:

How do I volunteer?
Please visit our volunteer website to sign up and see our volunteer opportunities by event groups (e.g. Festival Souvenir Store, Greeter, Office Help, Clean Team, Button Sales). If you have other questions about volunteering, feel free to contact us.
Why should you volunteer?
Volunteers receive a special Collector's Cloisonne Volunteer Pin. Your 'free ticket' to Riverfest
Special invitation to our Volunteer Appreciation Party
Build pride in your community
Connect with 450,000 of your closet friends
Get to work behind the scenes of the biggest party of the year
Great team-building for businesses and groups
Churches and Schools get those volunteer hours all in one session
Perfect exposure for businesses and groups! Wear your logo apparel and have over 450,000 people see your business
Pride in the community that you live in!
Shifts available to meet everyone's schedule. Mornings, afternoons, evenings, weekdays and weekends.
Lots of fun! Bring your friends and volunteer together!