Poster & button Artwork Contest
A part of Riverfest history.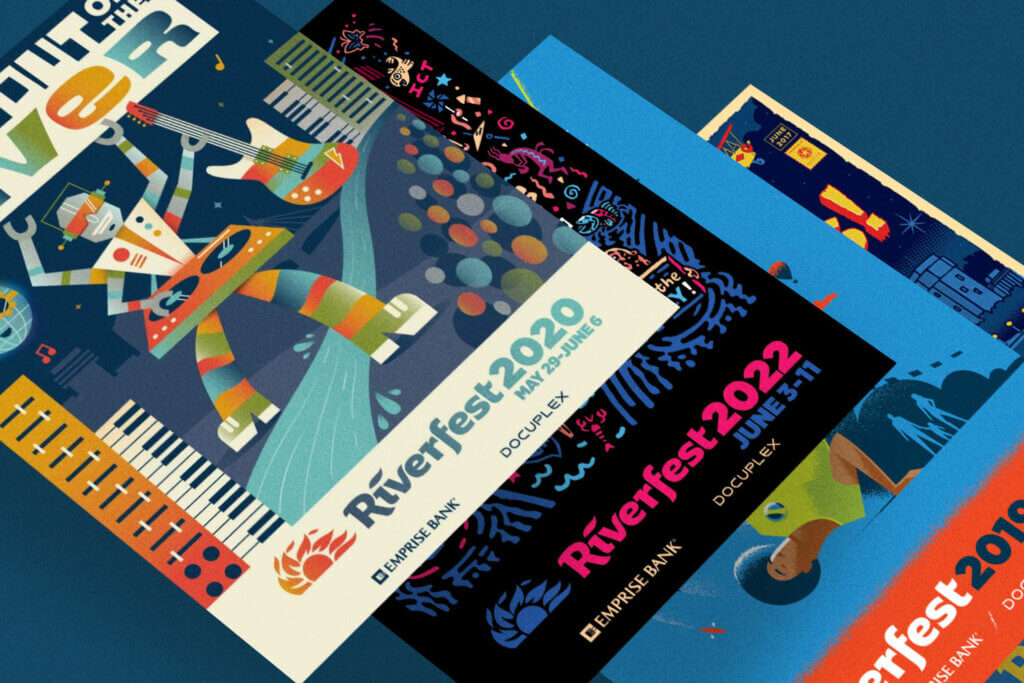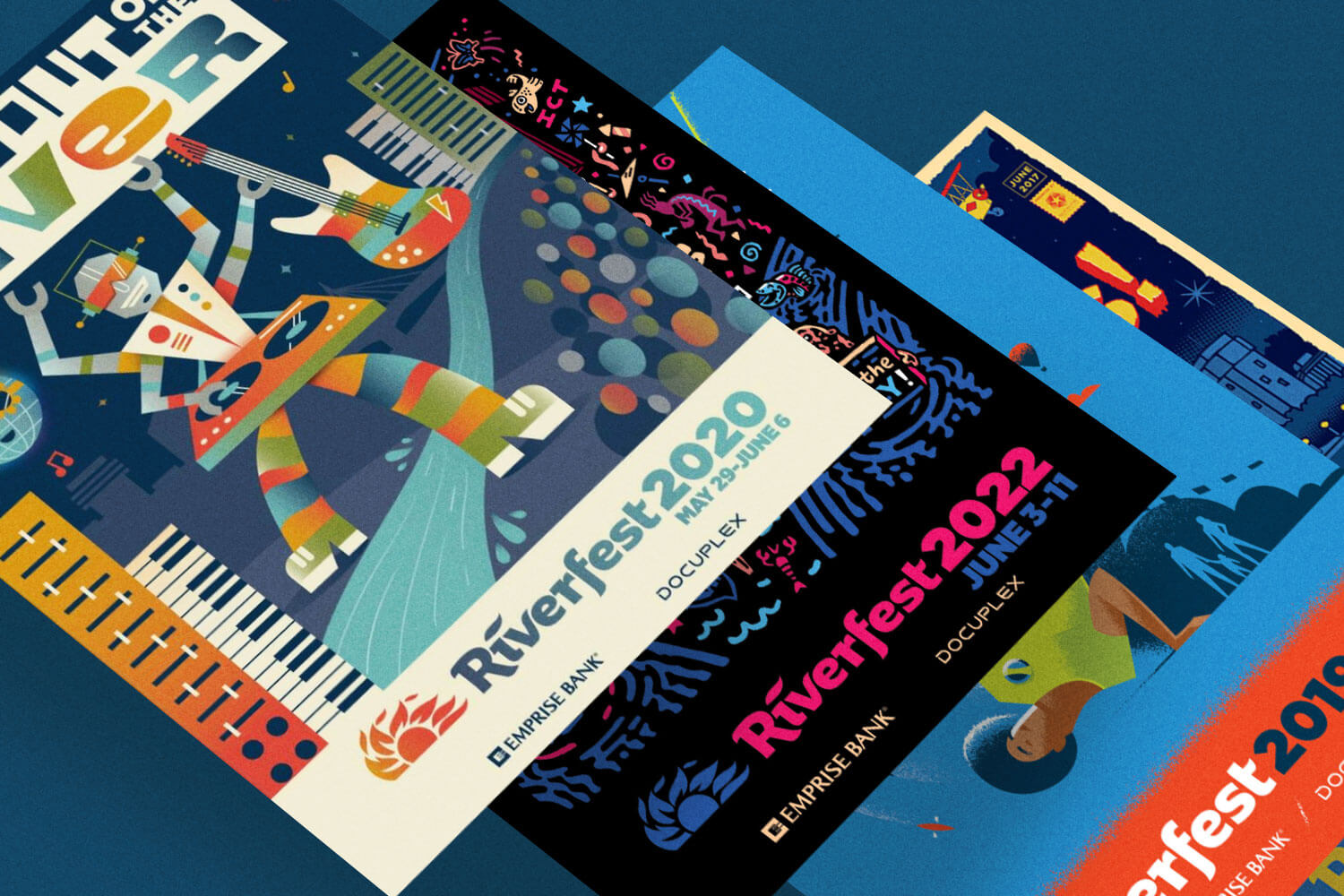 Call for entries is now closed for the 2024 Poster and Button Artwork Contest.
Entries closed 5 PM, Friday, November 17. The contest awards a $4,000 cash prize the winning artist. Stay tuned for the announcement of the winner in December.
See the Official Rules and Submission Form for Wichita Riverfest 2024 Poster & Button Artwork Contest (PDF).
Sponsored by